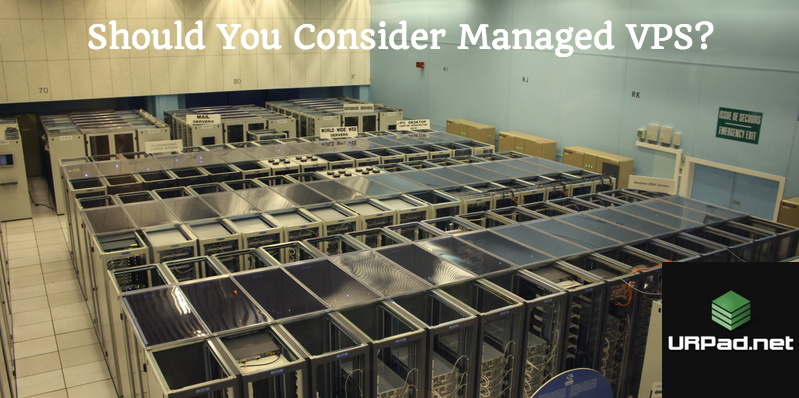 Virtual Private Servers, or VPS for short, are the ideal solution for businesses who need full access and control over their servers. They're a cost-effective answer to dedicated servers, yet still yield similar results in terms of control and bandwidth. VPS are great because they are completely customizable, just like dedicated servers, but at a fraction of the cost. You can also find VPS services in a range of package sizes to fit any needs.
One thing that most people fail to realize, however, is that managing your own VPS can be a bit difficult. There's a lot that goes into proper server maintenance and management, and many novice users become overwhelmed quickly. Complex server configuration, frequent security updates and numerous other administrative tasks can become quite the burden when leasing an unmanaged VPS. Fortunately, there is an alternative for those who want the flexibility and convenience of VPS without all the behind-the-scenes work that goes with it. Managed VPS plans are perfect for users who just aren't quite ready to dedicate the time to learn the required skills to effectively manage their own VPS.
Avoiding Server Setup
Leasing a VPS is very similar to leasing a dedicated server. The system will most likely be provisioned as a "bare bones" server with a fresh operating system – leaving you to set up everything else. With a Managed VPS plan, the initial server setup should be taken care of by the hosting provider.
Taking Care of Module Installation
There are thousands of different scripts and programs available across the web these days. Since most virtual private servers do not come with third party modules installed, you would need to install these yourself. For example, does your website require a special module such as FFmpeg or ZendOptimizer? If so, you'll be responsible for downloading the module, installing it, and configuring it as required. Keep in mind, some modules can be extremely difficult to install and configure – especially if your server operates in a Linux environment but you're used to working in Windows!
Security Security Security
Tight security should be a top priority for any webmaster or business owner. Most virtual private servers do not come with firewalls and virus scanners installed on them automatically. That means you'll be responsible for downloading, installing, and configuring those. To go along with that, operating systems such as CentOS and Windows also release new updates on a regular basis for better security. To keep your VPS safe at all times this would be another important task in which you'll be responsible for doing. And let's not even start on malicious attacks, such as DDoS!
Server Monitoring
One of the quickest ways to lose traffic and business is to have your servers go down for an extended period. For some business owners, an offline server could result in hundreds or thousands of lost revenue dollars after just one or two days. This means you'll also have the task of monitoring your server – using some third-party software such as OSSEC – to make sure it's always online. And if it needs to be rebooted that will be your duty.
Time to Make the Switch?
If dealing with any of this seems like it may be more than you're ready to take on, Managed VPS may be your best option. At URPad.net, we do provide Managed VPS plans that include all the server administration tasks listed above and more. Managed plans start at less than $60 per month! If you've been thinking that it may be time to make the switch, contact our staff 24/7 using the LiveChat feature on our site or by submitting a ticket to our support team.